Impact Stories
Impact Stories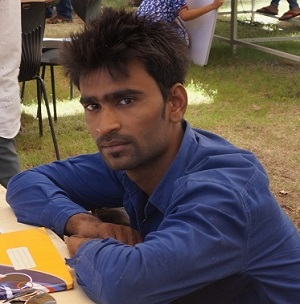 Jay
Cast (e) away
Born in a modest Rajasthan's rural "Thakur" family, Jai seems to have lived much longer than his age in numbers. In his family, not much attention was given to education; he was into multiple small scale occupations like newspaper distribution and had also worked as a vegetable vendor. He has studied till 5th Grade and dropped off. He narrated-
"I still remember the session on self, this session not only helped me share my feelings and experiences. It enabled me to contribute and add value to space with my point of view and perspective. I felt that yes I am heard and people are acknowledging me.
One strongest take away that helped me build that perspective was empathizing with others. I admit that I have been on the oppressor side most of the times and never thought of the one who is there on the other side. When here I see people making endless efforts to understand me, invest so much time in doing that, why can't I do that?"
This journey had created a big time impact inside and out. When the change happens within, you feel more equipped to bring it on ground"
---
Nandani
Journey continues
I was an engineering student, who came from a village. I was very sure that I want to complete my studies and become engineer as my parents have told me to do.
The day that changed number of things was when I attended the Identity session in Anhad Pravah. Untill then I believed that profession was the only identity of a person. I was totally unaware of those identities which actually shaped me. This workshop made me really uncomfortable.
Before going to Muskaan, in Bhopal, I used to think that the poors don't want to come out, they don't want to change. But when I went there visited three Bastis I was moved and learned that ofcourse they are working hard to have better life. Its actually we, who are creating problems. It was very intense and powerful exposure. I developed the understanding of the social issues including caste system. I went for SMILE In-turn-ship I gathered wonderful and deep experiences saw a world which was actually strange for me. During this I also took feel the gap campaign. During the eight months of this campaign I learned how to develop relationships, how to talk to people, how youth think?
Now I am on a new journey which is full of confidence, happiness. When I came to know about Girl Icon Fellowship and change stories of UP girls, that inspired me a lot to work for this project.
In last three years what I have learned in Anhad Pravah helped me in difficult situations of my life. It has taught me to take decisions, it broadened my perspective. And most importantly because of this space I learned to Question… why and how!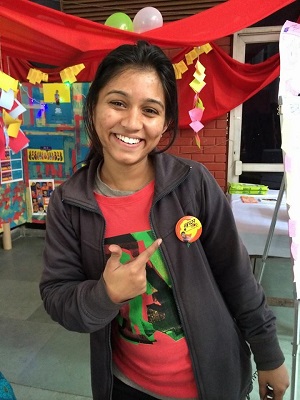 ---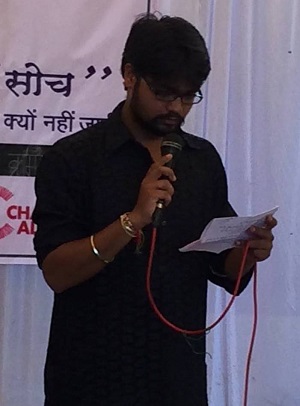 Swapnil
Working 'with' was the key
When I first came to know about Anhad Pravah through Shilpa and Monisha, the thing which struck me was it was not working for youth but it is working with youth. It was something new for me that you can also work with young people for a change. This concept impressed me a lot.
I kept coming to different sessions. Anhad has helped me a lot in exploring my identity. I learned and understood many things. I learned how to decide priorities.
The most important learning is about identity. Now I accept and love myself as I am. Earlier I was not at able to maintain friendship or relationships but now I can, thanks only to Anhad.
Anhad is my home ground where I have practiced and experimented a lot. This 5th space has taught me number of things. Without Anhad I wouldn't have explored myself so fast. I have learned the skill of implementing projects.
---
Pallavi
When I came to Indore, the only aim I had was to complete the studies and do job, as other middle class girls have. I was closed in my world, which revolved around decisions and values of my parents. It was one of friend who invited me casually for a session. This session at Anhad Pravah created a new window to see myself with different eyes.
Experiences created at Anhad were really powerful. Two years in Anhad changed my life. I learned how to learn things.
Through exposures I came to know about people around me .I joined SMILE internship and there I understood the process of learning from own life and also the art of living life. Basically I am an introvert girl who rarely talks to people and I could not share my views in public but after being part of Anhad activities I can easily talk and make good relationship with people
I learned how to take right decision by analyzing a situation. Different session also taught me to work efficiently which helped me a lot in getting job. Anhad Pravah is a place where I can experiment, understand and develop myself without being judged.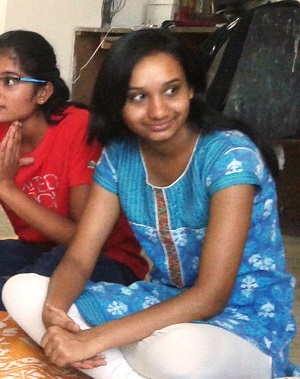 ---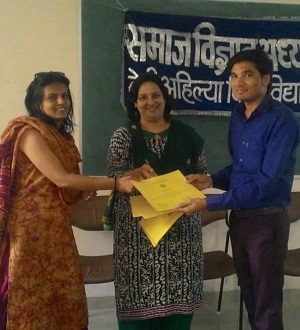 Jogi
Jogi the SMILEr
After SMILE In-Trun-ship the biggest change is that I can think and understand more positive aspects of my life and goal. I feel that I am more independent and aware in decision making and can co-ordinate well with unknown people.
Number of times I was pushed to emotional and physical limits but I managed and evolved. I learned how to deal with emotions and how to tackle professional as well as personal challenges and difficulties.
Only through this internship I got the experience of education in rural areas of Rajasthan.
---
Vaishali
When I first heard about SMILE and going to Rajasthan, I was sure that my father won't allow me to go so far as I come from a very traditional family. But I talked with my father (of course it was difficult) and eventually he allowed and I packed my bags for the internship.
Being a much pampered child I was not really sure how I was going to adjust there because by nature I was very strong headed and wanted things according to me. But when I experienced love and care of local community, it was so overwhelming that slowly I forgot the adjustment problems. I not only learned how to take care of myself, but also how can I save natural resources. I have become responsible.
This internship has become turning point for me, I notice many changes in my attitude and thinking.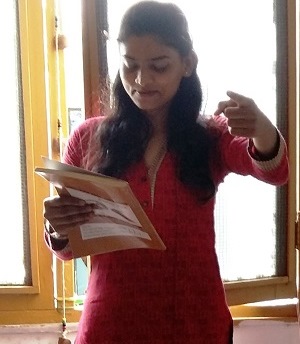 ---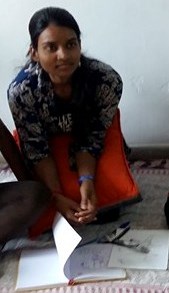 Payal
A shy and constrained young girl
If I look back I see myself as a completely different person. An introvert, sensitive or may be over sensitive, someone who was not able to put her views forward. I was not able to answer personal questions in a group or even to an individual, a friend or a family member; had some serious trust issues. But still I got myself enrolled for a journey called Caste in Stone Campaign. Trust me, I had no idea what is it going to be all about? I decided to go for it because I wanted to be a part of this space and I knew it is going to foster my learning, perspectives and ability to make thoughtful decisions.
Anhad Pravah is the space which enabled me to confront, put my thoughts forward, gave me that freedom to share ideas and have helped me to take responsibility of my learning and actions. I'm more patient and calm now, feel stronger and believe in myself, my perspectives. Through this journey I made some amazing friends and some inspiring people who have motivated me to dream and aspire for something in life. That's why I always say this to myself that it is indeed a beginning, there is a long way to go and grow.
The changes in self which I underwent are quite evident. Everybody sees a change and some kind of a spark in me now. What has brought this change in me has this very simple answer attached to it – Anhad Pravah is the place and a free space which have really nurtured me throughout and have brought this change in me. I think few things that I deeply appreciate and have valued is that intensive investment of time.
---